Knighted as "grown man rap", Jay Z has blessed rap fans with a project full of accountability, maturity and introspection.
4:44 is simply amazing.
I'm not deeming it classic or compiling a best to worst list to make myself appear to knowledgeable of all music.
I've yet to fully digest Jay Zs discography. My introduction to Jay Z was Kingdom Come.
Yes, very late to the party.
In conjunction with the release of 4:44, much of my music selection has been HOVs past work. To coincide with this HOV binge I picked up Empire State of Mind: How Jay Z Went from Street Corner to Corner Office, a rather quick read chronicling his business moves and progression as business man.
"Do you fools listen to music or just skim through it?" – JAY Z on Renegade
Ay!
HOV, I been listening.
Between the book & my Apple Music subscription (Sorry, Tidals playlists just ain't messing with AM yet), 4:44 makes sense.
The opening track, Kill Jay Z is 2 minutes and 58 seconds of brute ego death. It's Shawn Carter vs. JAY Z. A "honest & vulnerable" conversation where he questions past incidents like shooting his brother for "touching his stuff", stabbing Lance Rivera for bootlegging his album, a recent business transaction involving Kanye West and the infamous elevator incident with Solange. If I could close my eyes and imagine the visual for this opening track its literally Carter hemming Jay Z while trying to speak some sense into him. One track in and I'm excited for the direction and message JAY Z is attempting to convey.
The Story of OJ & Legacy  combine to deliver a powerful and important message for the black community, financial freedom. One thing I noticed via Twitter were the "Yall acting like Nipsey ain't been saying this on records" or "Rappers been saying this way before JAY Z started saying this" tweets.
"Own boss, own your masters, slaves. The mentality I carry with me to this very day."- Jay Z on No Hook (2007)

"We don't lease, we buy the whole car, as you should" – Jay Z on Can I Live (1996)
Perhaps they were skimming through the music.
The title track, 4:44 though.
No I.D on the beat. Vicious. The sample & overall production of this track created an emotional atmosphere. I wonder what Jays facial expression was when he first heard that beat.
After rumors of infidelity and Beyonces confirmation with Lemonade, the people were left wondering if we'd ever get Jay Zs perspective on the situation. He addresses it the only way the elder statesman can, by owning up to his shit and holding himself accountable. And seven apologies. 4:44 is a heavy track packed with revealing information that public has yet to hear.
"So I apologize I seen the innocence leave your eyes.I still mourn this death and I apologize for all the stillborns cause I wasn't present, your body wouldn't accept it." – Jay Z on 4:44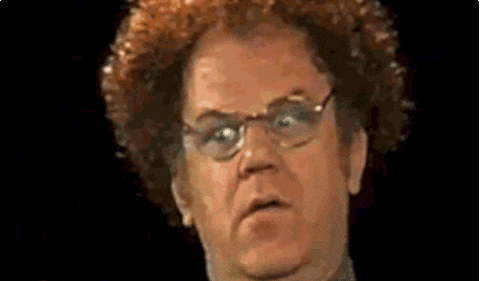 I'm now aware that Beyonce alluded to a miscarriage during her 2013 HBO documentary, Life Is But A Dream. Prior to this discovery I had no idea.
Jay Z put on his big boy pants and just lived his truth. In between three verses you heard Hannah Williams deliver the "I'm never gonna treat you like I should" and I'm just losing it to this track.
The rest of the project is damn near flawless.
Jay Z is the OG of the game and observing it as he speaks on the disconnect of the Instagram money phone. He checks the older crowd and makes them aware that the things that youth are doing is no different to when they were coming up. He commends his mother for her strength and just wants to see her happy no matter if her significant other is a man or woman.
4:44 is a layered piece of work.
On the bonus track Adnis, Jay Z pens a thoughtful prose for his now deceased father, Adnis Reeves. I thought the album was done and he gives us more substance to connect with.
This isn't a thorough album review because I do not believe I have digested everything on this album as well as make the connections to his past work. For what it's worth 4:44 is what we all thought we were getting with MCHG. Although I enjoy MCHG, I think that was an introduction to what we would be getting in the future. On MCHG we heard Jay Z confront fame, fatherhood, and his introduction into spirituality. On 4:44 he demonstrates a tremendous progression. I want to say he reached final form on 4:44 like a Pokemon  but based on what I've read and heard Jay Z is on a constant quest of growth and development.
No I.D did an awesome job on production. His use of samples made the project such an emotional experience. He really dug in and pushed Jay Z to do something he doesn't do often, be vulnerable & reveal.
'4:44' Producer No I.D. Talks Pushing Jay-Z, Creating '500 Ideas'
Jay Z Breaks Down Meaning Behind Every Song on '4:44'